eCommerce Business Coaching
7 April -Please join us for our monthly business workshop. We can help local businesses learn best practices to ensure that you get all the help you need in building your unique eCommerce business strategy so you can have business growth.   Early start with Breakfast and Lunch provided. We will provide you with the materials you require, Register Now! 
We work with business owners, in the creative and technology sector, who have a problem with lean profit margins. What we do is work with you to establish system & process that will enable your business growth.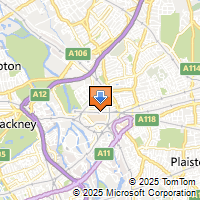 Holiday Inn London
10a Chestnut Plaza, Westfield
London E20 1GL
United Kingdom

Driving Directions